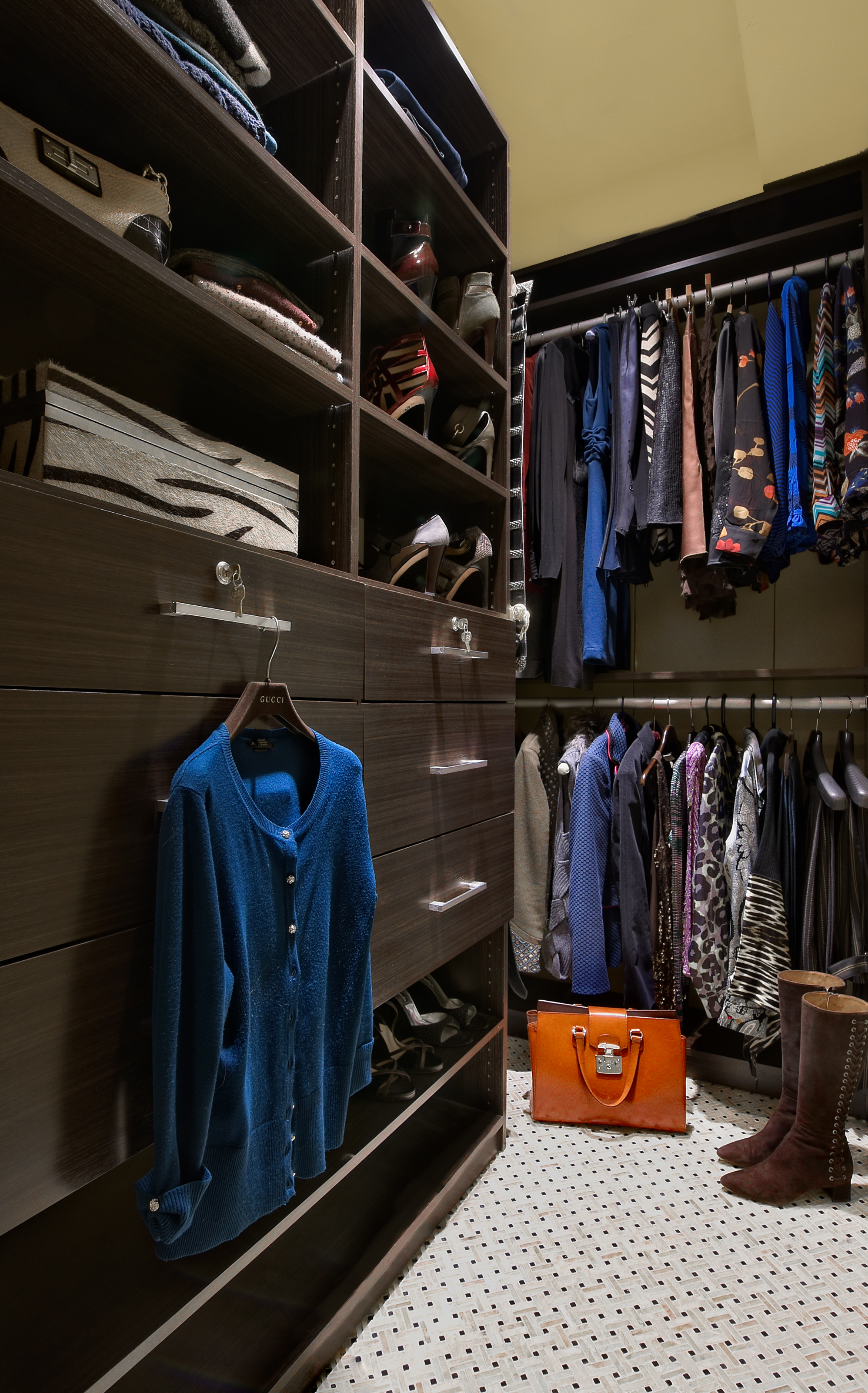 04 Jan

Interior Designer Sally Elstad on Organization & Lifestyle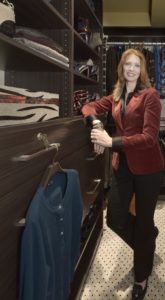 Meet interior designer Sally Elstad of Elstad Interiors!   Over the years, Closet Outfitters has worked closely with Sally on her own home, and for her clientele. We adore her luxurious design aesthetic and asked her to tell us her story.  With 17 years of experience, Sally so graciously shared her insights on how storage and organization meet to match one's lifestyle.
CO: We're thrilled you like your closet!  Why is a custom closet so essential?
Sally: Organization is essential in a fast paced life.   I travel a lot for work and packing and unpacking is time consuming but when every item has its place, the process is so much quicker.  My organized closet helps keep me sane!
CO: Do your clients feel the same way about their storage solutions?
Sally:  Yes, absolutely.  A successful design must not only look beautiful but it must function for the client's lifestyle.  Closet Outfitters is an important part of that design equation.   A recent client described her new pantry as "life altering."   She can't believe how happy she feels being able to find everything easily.
CO: You are involved with new home designs and gut rehabs, what closet/storage trends are you seeing at this stage in the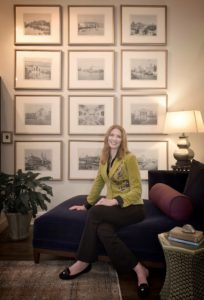 process?
Sally:  People want their storage solutions to looks as if they are a part of their designed home – even in the garage!  Closets are being designed like any other room in the home with beautiful closet finishes, hardware, wall-covering and lighting.   We are fully accessorizing with tie & belt racks, locked drawers for jewelry, pull-out shelves and hanging bars for coordinating your outfit, and display shelves for specialty items like shoes and designer purses to name a few.  And small closets are no exception –they are also being built to look and feel like glamorous little rooms.
CO: In magazines, there are more offerings like pretty boxes & floating shelves. What storage decor trends are you seeing in the interior design industry?
Sally:  Any items that have dual function; items that address the storage or organizational needs while enhancing the style of the room.
CO: Any final organizational tips?
Sally:  Alternate the direction of your shoes, toe to heel, on the shelf.  This will provide space for more shoes!
Special thanks to Sally Elstad for taking the time to answer our questions. Sally opened Elstad Interiors in 2001, and has worked largely on client referral.  Initially focusing on residential interior design, Sally then expanded the company to include new builds, full historical refurbishment and commercial properties across 12 US states and internationally, driven by demand from her clients.  Elstad Interiors' new office is in London, UK.
 Shout out to photographer CRD Studios for the photography.